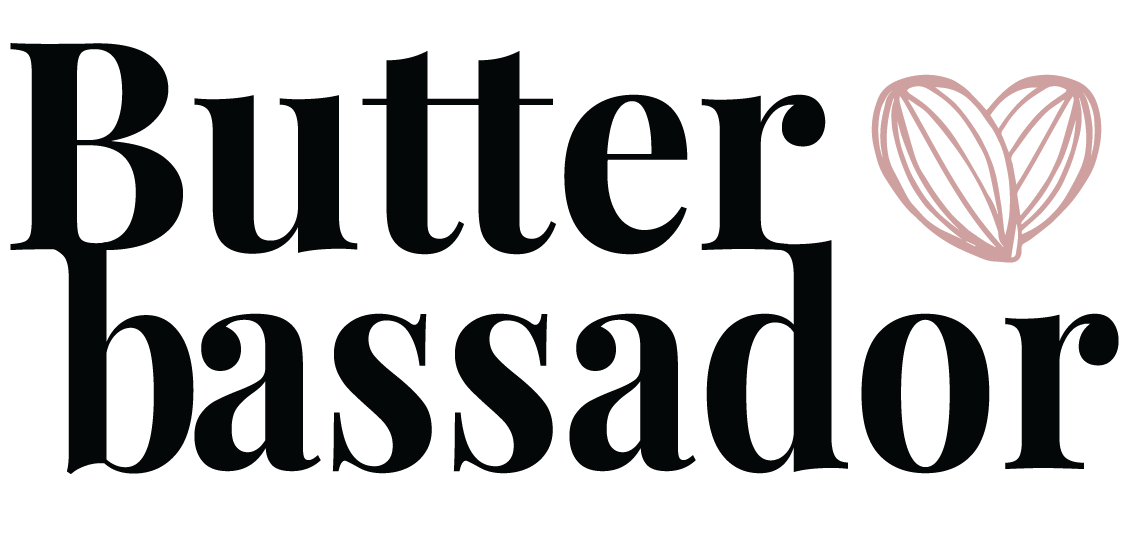 Feel Good, When You Spread Good
Share the treat of healthy nut butters, while
joining us in our mission to empower womxn.

the community! Sign up through the link below.
Optional: Purchase a Tasting Kit to get you started!
the nut butters with your community (through sampling in-person or spreading the word on social media!)

10-20% commission on sales while giving your community access to good impact and great flavor.

Free + discounted nut butter (plus cash commissions!)

Exclusive brand access and early access to sales

A supportive and inclusive community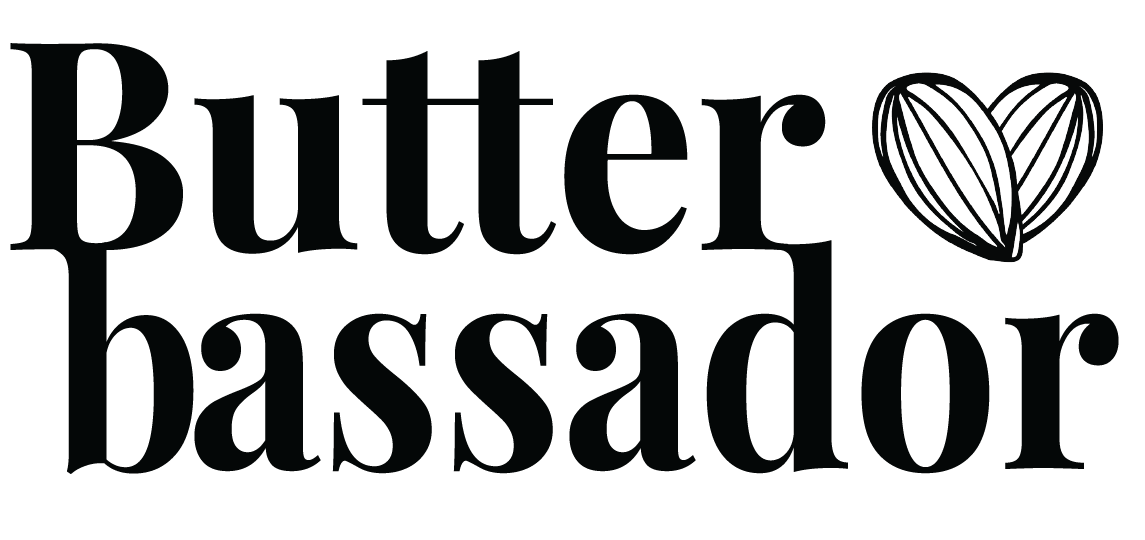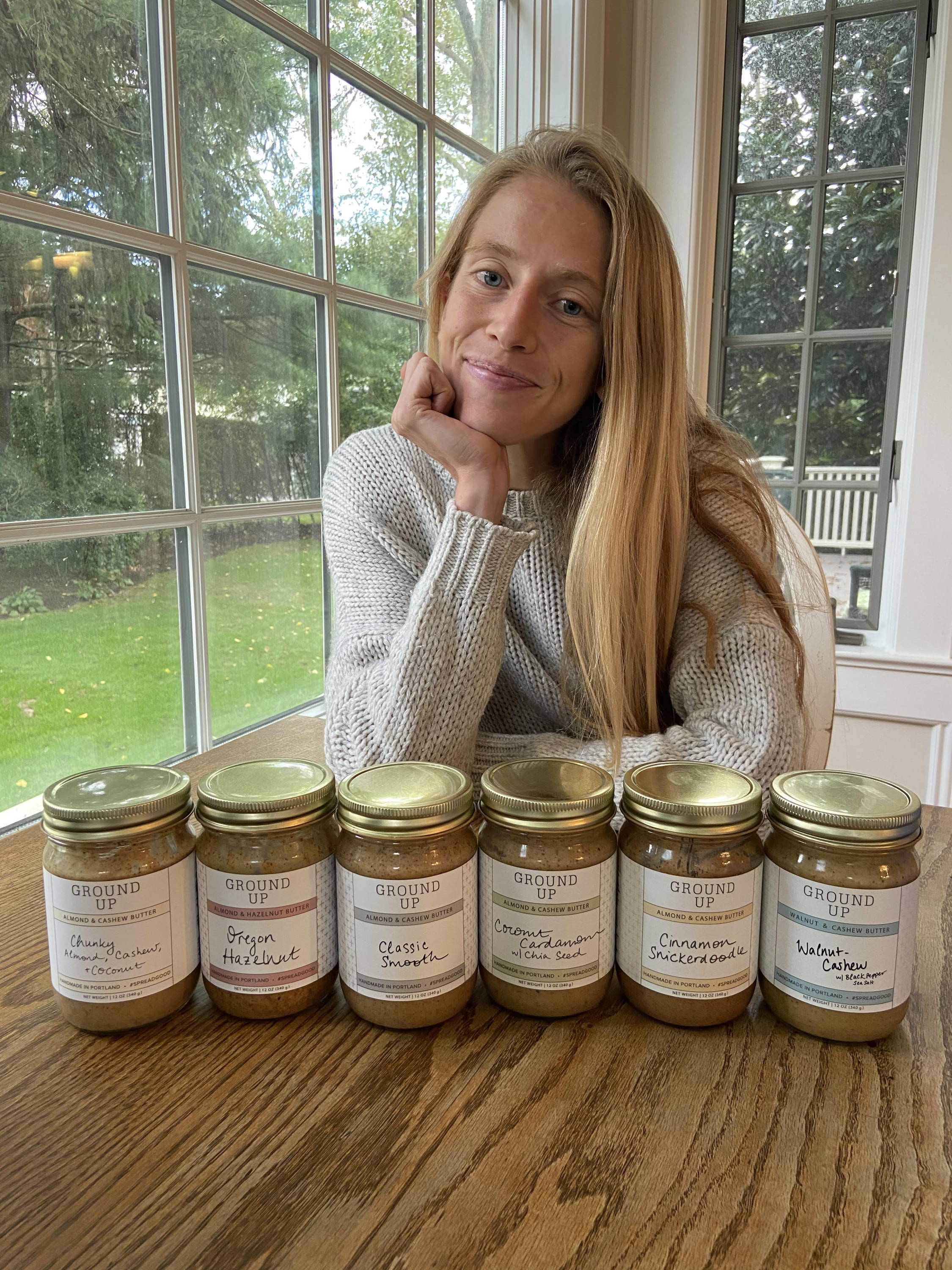 "I not only LOVE nut butter, but I love supporting local and small businesses as well as participating with community organizations and non-profits. Ground Up's business model, with a motto of "not only for profit" pretty much satisfies all three of those categories for me so I was extremely excited to get involved."
- Charlotte C.
Ground Up Butterbassador, 2020
"The best part about being a Ground Up Butterbassador is re-connecting with old friends and making new ones! We all share an admiration for the honorable work this company is doing and, of course, love the tasty nut butters!"
- Trayce S.
Ground Up Butterbassador, 2020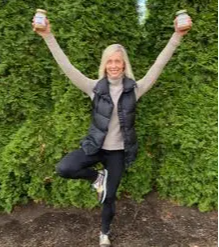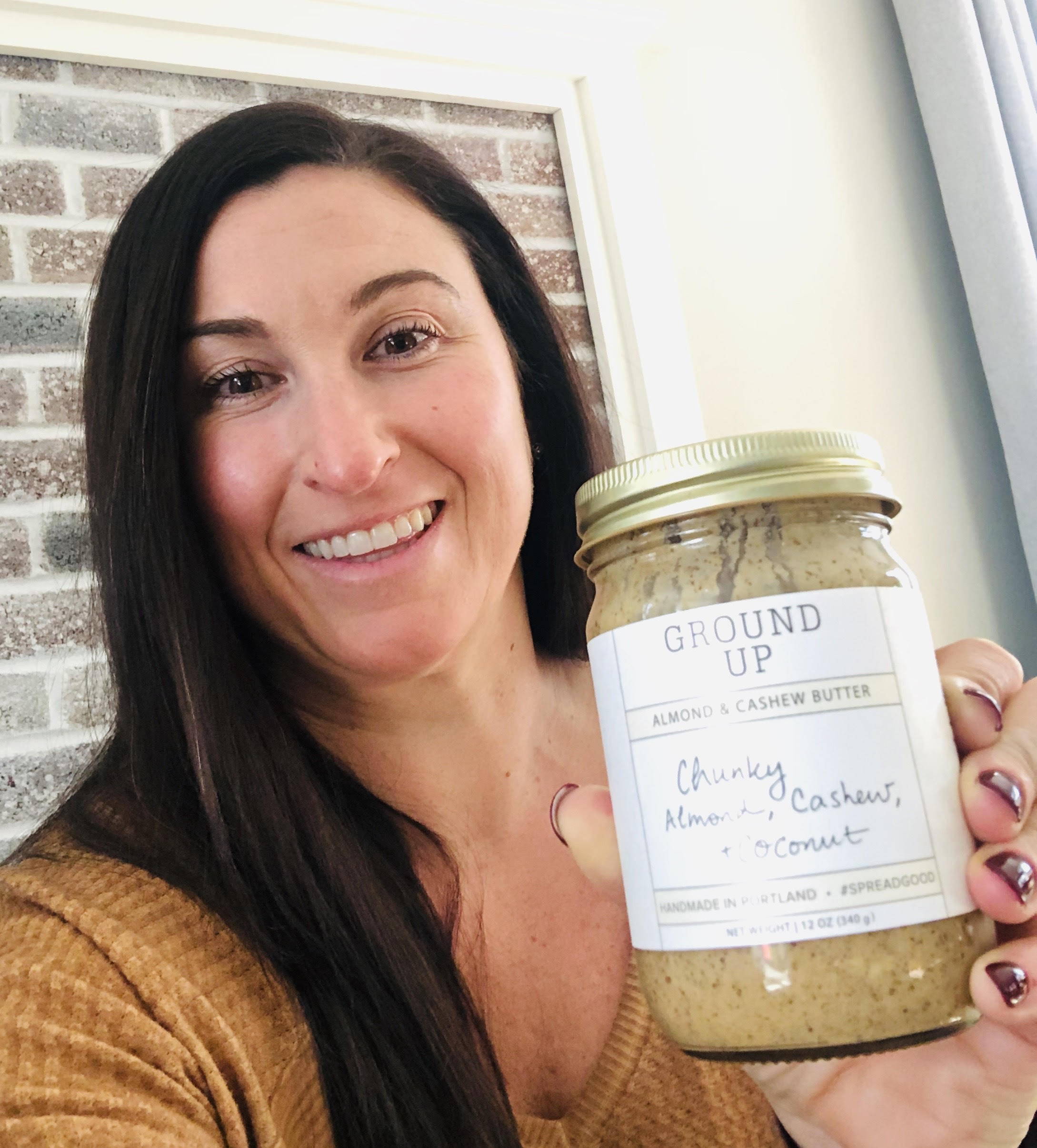 I have enjoyed sharing my love for this company and the nut butters with so many people who never knew it existed! I have many friends who have developed their own obsession with all the things I love about Ground Up!
- Kim M.
Ground Up Butterbassador, 2020
What does it mean to be an Butterbassador?
To be a Butterbassador means you first and foremost love the nut butters! You love it so much that you may have already told your friend, and your sister, and your cousin twice removed. Now, as an Butterbassador, you can earn rewards every time you share about the nut butters that spread good.
Butterbassadors earn 10-20% commission on all sales depending on their sales volume for the month.
Do I get an affiliate link?
Yes. Each Butterbassador gets set up with their own custom and unique affiliate link to share with pals when they aren't hosting a Tasting.
Nope! You are welcome to purchase a Tasting Kit up-front to make sure you've got nut butters on hand, but other than that, there are no startup fees.
What comes in the Tasting Kit?
Do I need sales experience?
Not at all! We give you everything you need to learn how to share the nut butters and invite your community to learn more.
How many hours does this take?
Being a Butterbassador is a choose-your-own adventure. Whether you're all in and want to make this your gig or just want to spend a couple hours a week in a side-hustle, you decide what works best for you.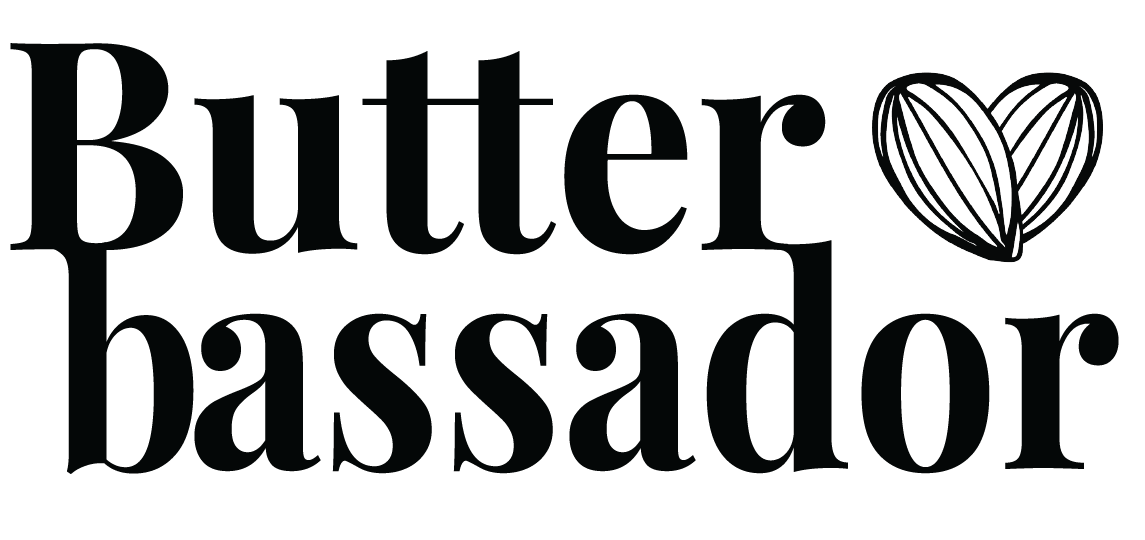 ---
All you need to get started as a Butterbassador...aka nut butter at a *discounted* price. Get your discount code in your welcome email!
✕