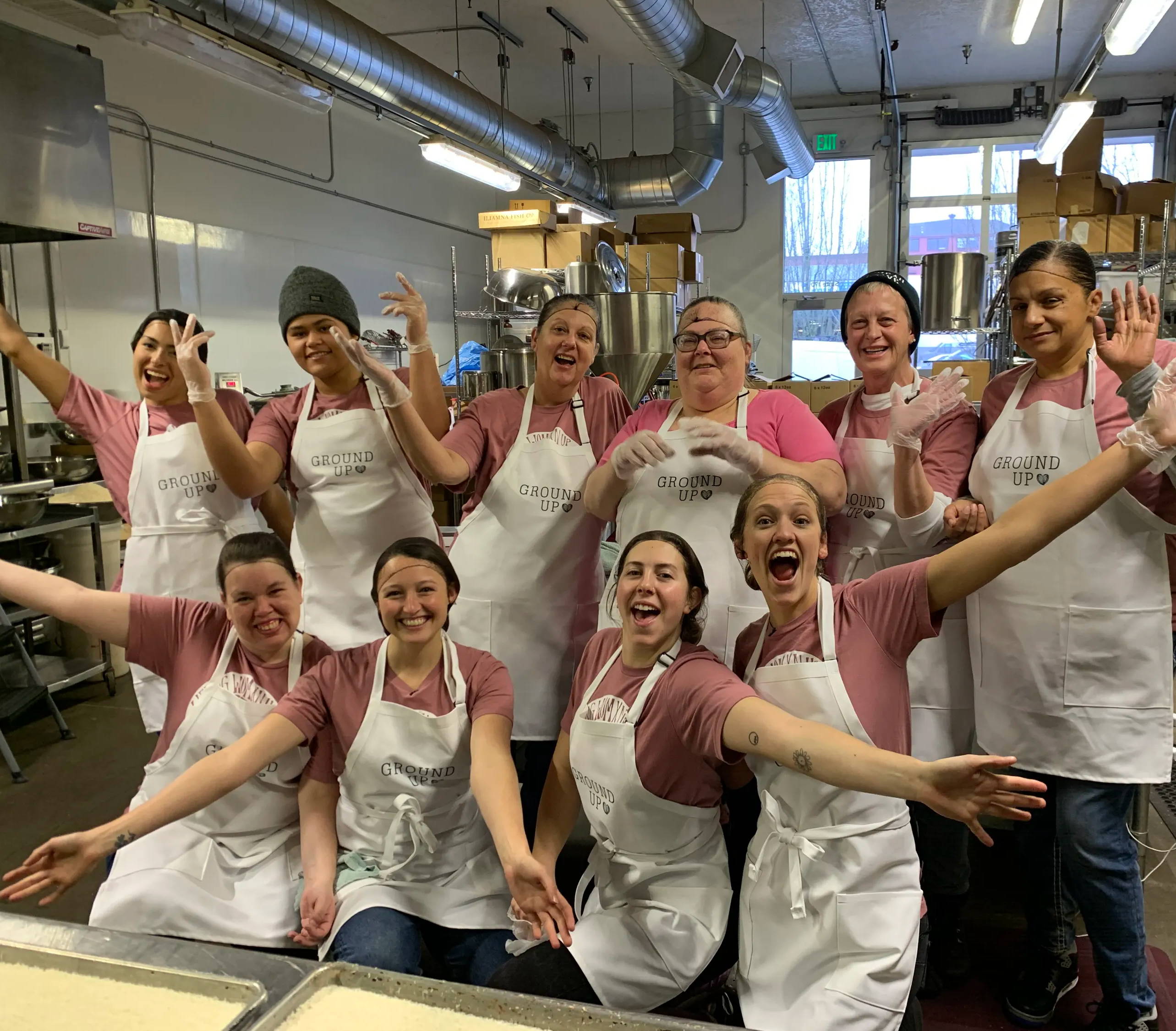 Our team is comprised of womxn from all backgrounds and walks of life. We are proud to be a part of this inspiring team of capable, motivated and smart womxn. Womxn who are getting back on their feet, thanks to you.
J can label for hours on end, with a smile on her face and music blasting in her headphones. She has now graduated from our training program and moved into full time employment!
If you've ever contacted us on Instagram or via email, Sarah's probably the lovely soul you got to speak with! She handles all customer care, social media, marketing and community management. (OH, and she also spotlights as a demo rep!)
Production + Development Manager
Kes keeps literally all of the things at Ground Up running smoothly. Not only does she oversee our training program with grace and ease, but she also handles production, order fulfillment, and even graphic design!
---
Julie leads sales and partnerships at Ground Up, and as an avid athlete, nut butter is an easy sell for her! Julie also oversees Ground Up's employment training program.
Carolyn is the creative mastermind behind Ground Up's delicious and unique nut butter flavors, and oversees marketing, ecommerce and finance at Ground Up.
FOLLOW ALONG
TO STAY UP TO DATE ON OUR TEAM
✕