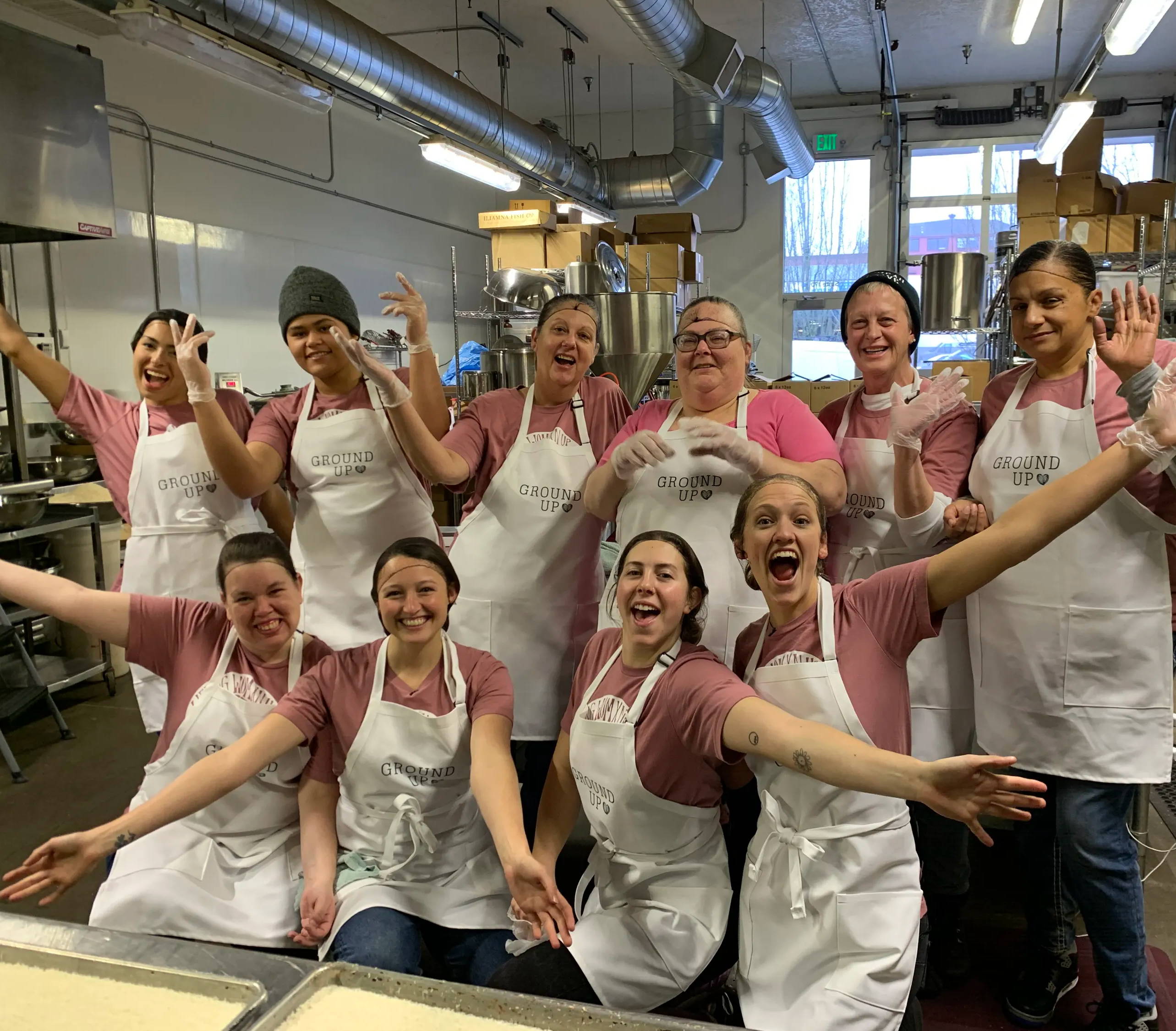 Our team is comprised of womxn from all backgrounds and walks of life. We are proud to be a part of this inspiring team of capable, motivated and smart womxn. Womxn who are getting back on their feet, thanks to you.
Social Media & Marketing Associate
We're so excited to introduce you to Zoë, who recently joined our marketing team and has been doing an incredible job! Zoë brings passion, creativity and a hard work ethic to the GU team.
Ashley is a super hard worker and has been an incredible addition to our production team! She also brings warmth and positivity to our team.
Carolyn is the creative mastermind behind Ground Up's delicious and unique nut butter flavors, and oversees marketing, ecommerce and finance at Ground Up.
Julie leads sales and partnerships at Ground Up, and as an avid athlete, nut butter is an easy sell for her! Julie also oversees Ground Up's employment training program.
Jessica was a creative, bright and energetic part of our kitchen crew! She loved coming up with clever "questions of the day" to ask at our morning team meetings, and she quickly became a pro in the kitchen!
FOLLOW ALONG
TO STAY UP TO DATE ON OUR TEAM
✕