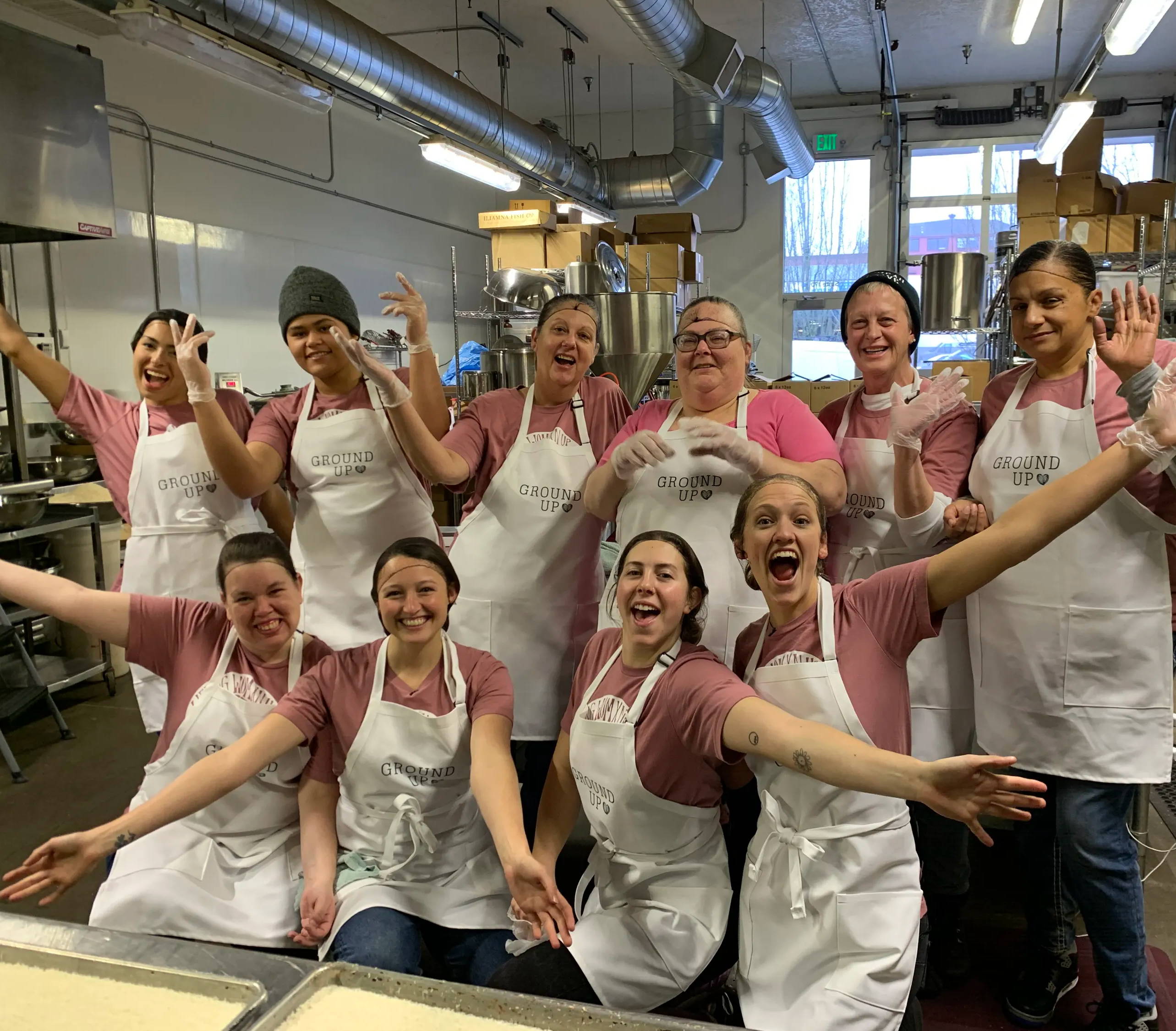 Our team is comprised of womxn from all backgrounds and walks of life. We are proud to be a part of this inspiring team of capable, motivated and smart womxn. Womxn who are getting back on their feet, thanks to you.
Carly is the day-to-day manager of all things production and fulfillment at Ground Up. She also makes sure that every jar of nut butter that leaves our production floor meets our quality standards.
Julie leads sales and partnerships at Ground Up, and as an avid athlete, nut butter is an easy sell for her! Julie also oversees Ground Up's employment training program.
Wendy leads all aspects of Ground Up's operations, from planning and production to warehouse management and distribution. She also focuses on creating an inclusive work environment and ensuring everyone on our team is thriving in their roles!
Carolyn is the creative mastermind behind Ground Up's delicious and unique nut butter flavors, and oversees marketing, ecommerce and finance at Ground Up.
---
Kitchen Lead + Marketing Intern
Erika was our Lead Filler, meaning she puts together and takes apart our filling machine (which is a very impressive task)! She also learned marketing and social media at Ground Up—and hopes to pursue work in that field upon graduating!
Sam is not only one of our kitchen crew members, but she is also a talented artist! We appreciate her hard work, positive attitude and willingness to jump in wherever she's needed.
FOLLOW ALONG
TO STAY UP TO DATE ON OUR TEAM
✕