Pack a Jar With Us! Our Fulfillment Process
Let's follow a 12 ounce jar of Oregon Hazelnut from our production kitchen to the hands of a customer!
When a jar leaves the kitchen, it joins the other jars from that production day on a pallet. This pallet is going to be used for online sales, so it's been put away in the warehouse, in the spot we designated for our Oregon Hazelnut flavor. We keep these pallets of product organized by labeling and dating each box.
When a customer orders online, they can choose local pickup or shipping. We'll show how we do both!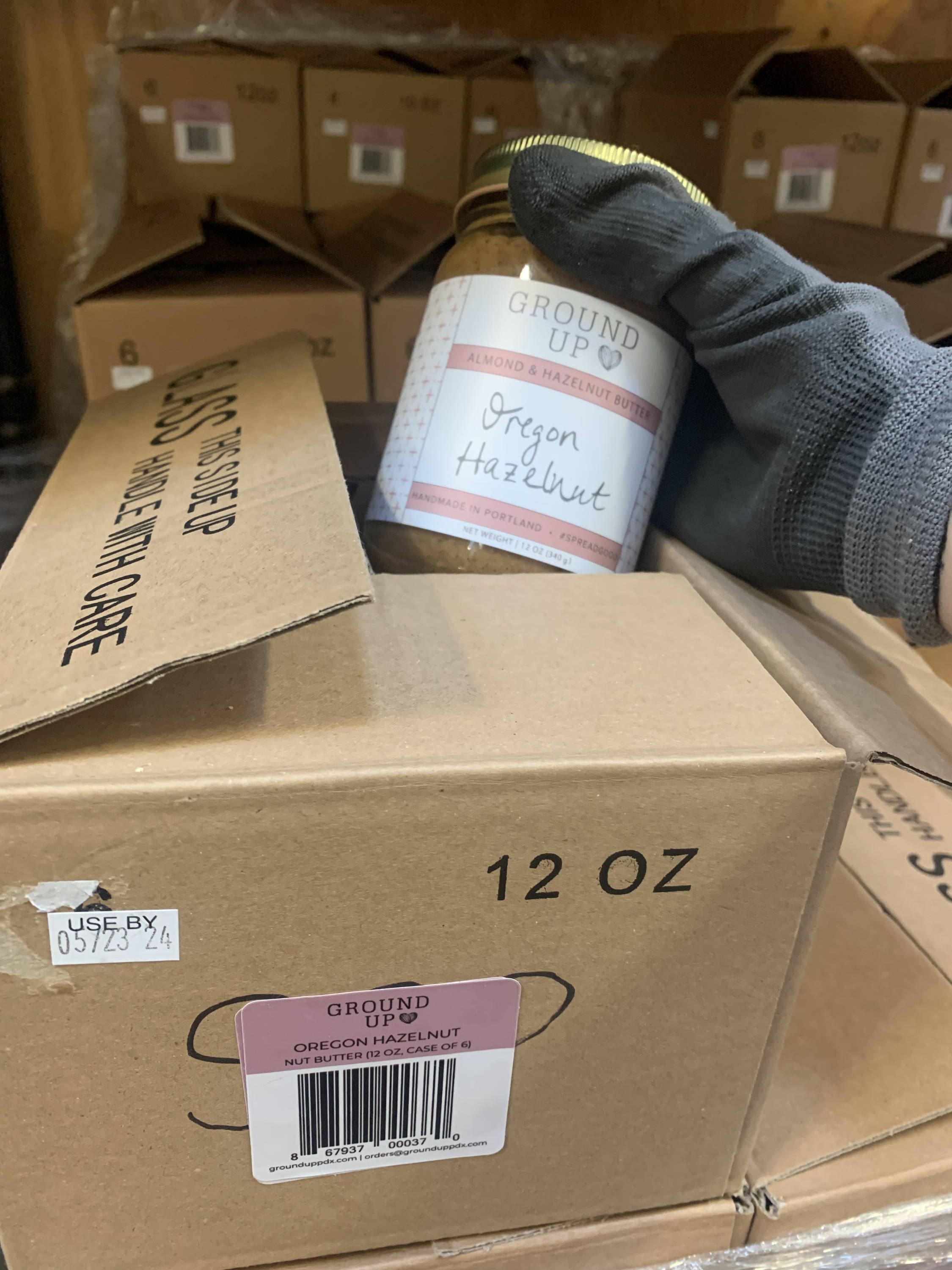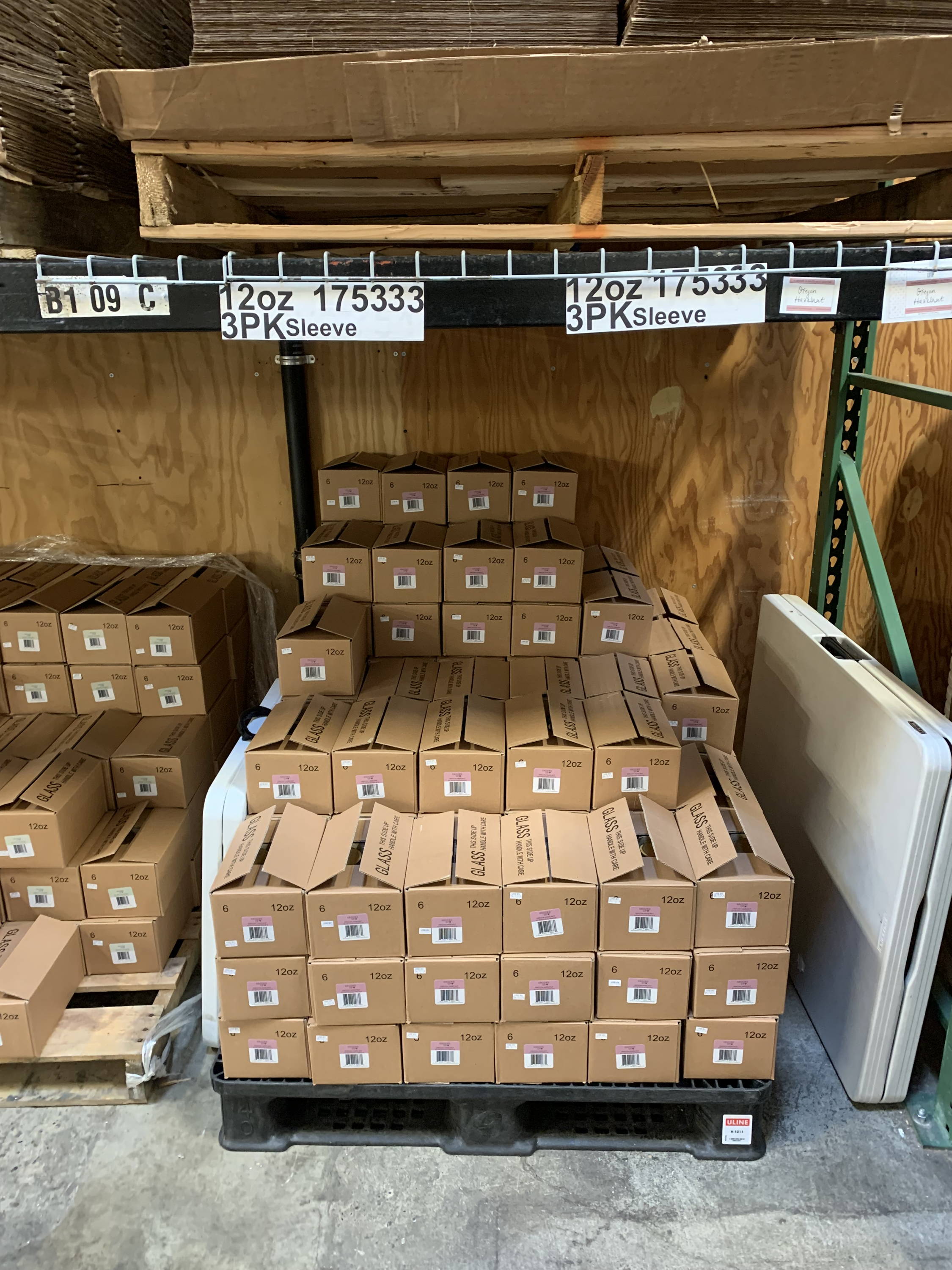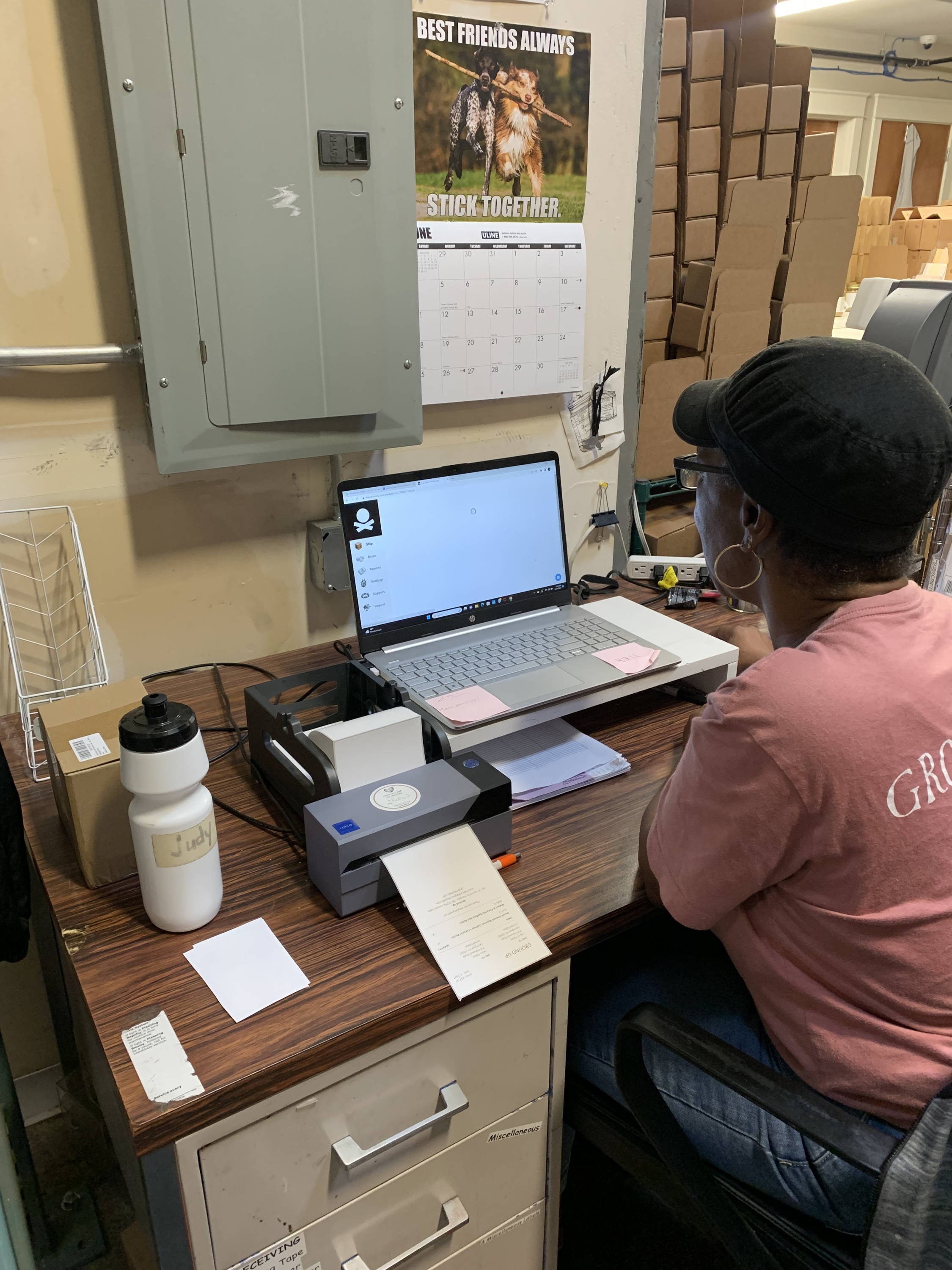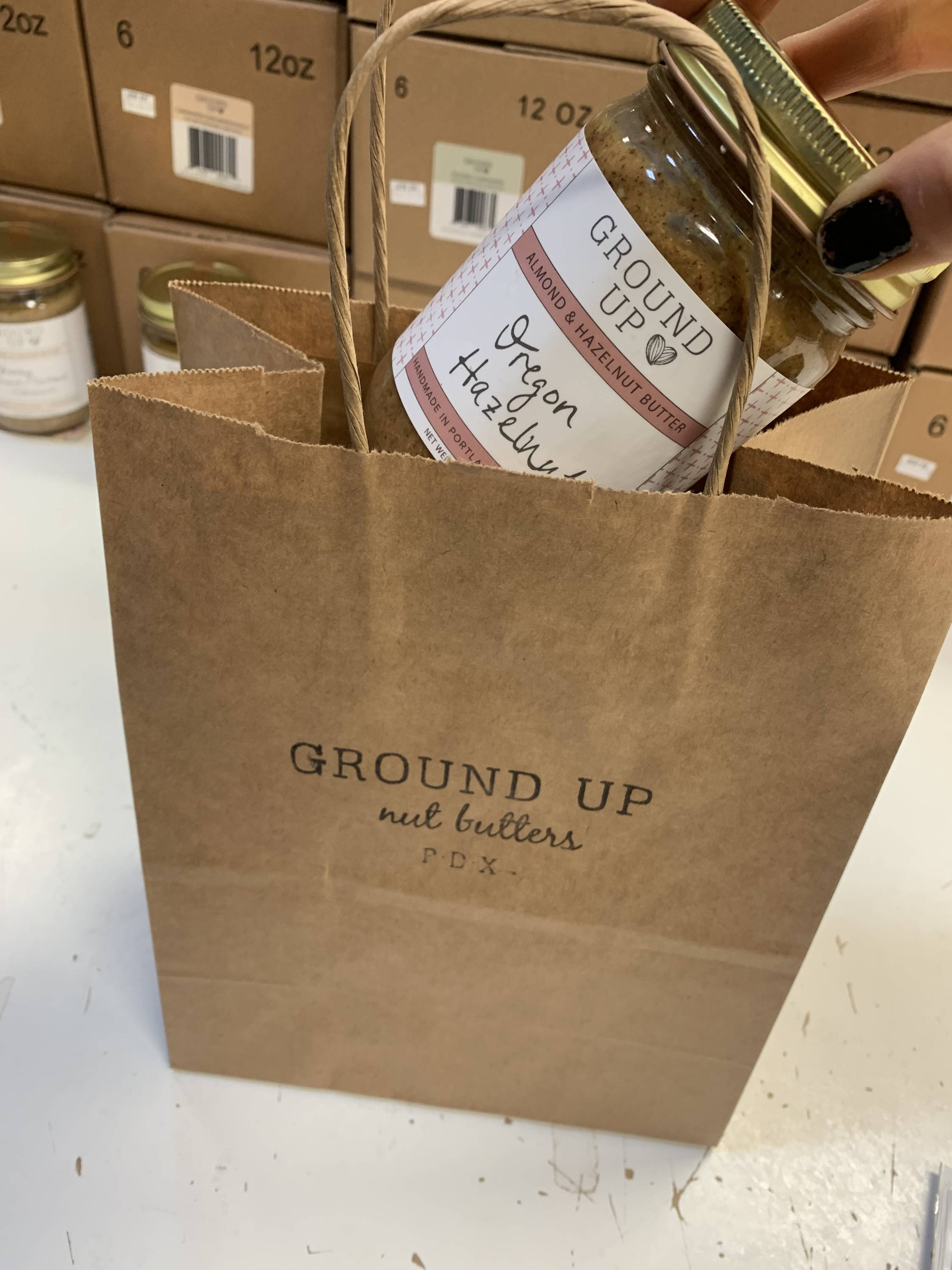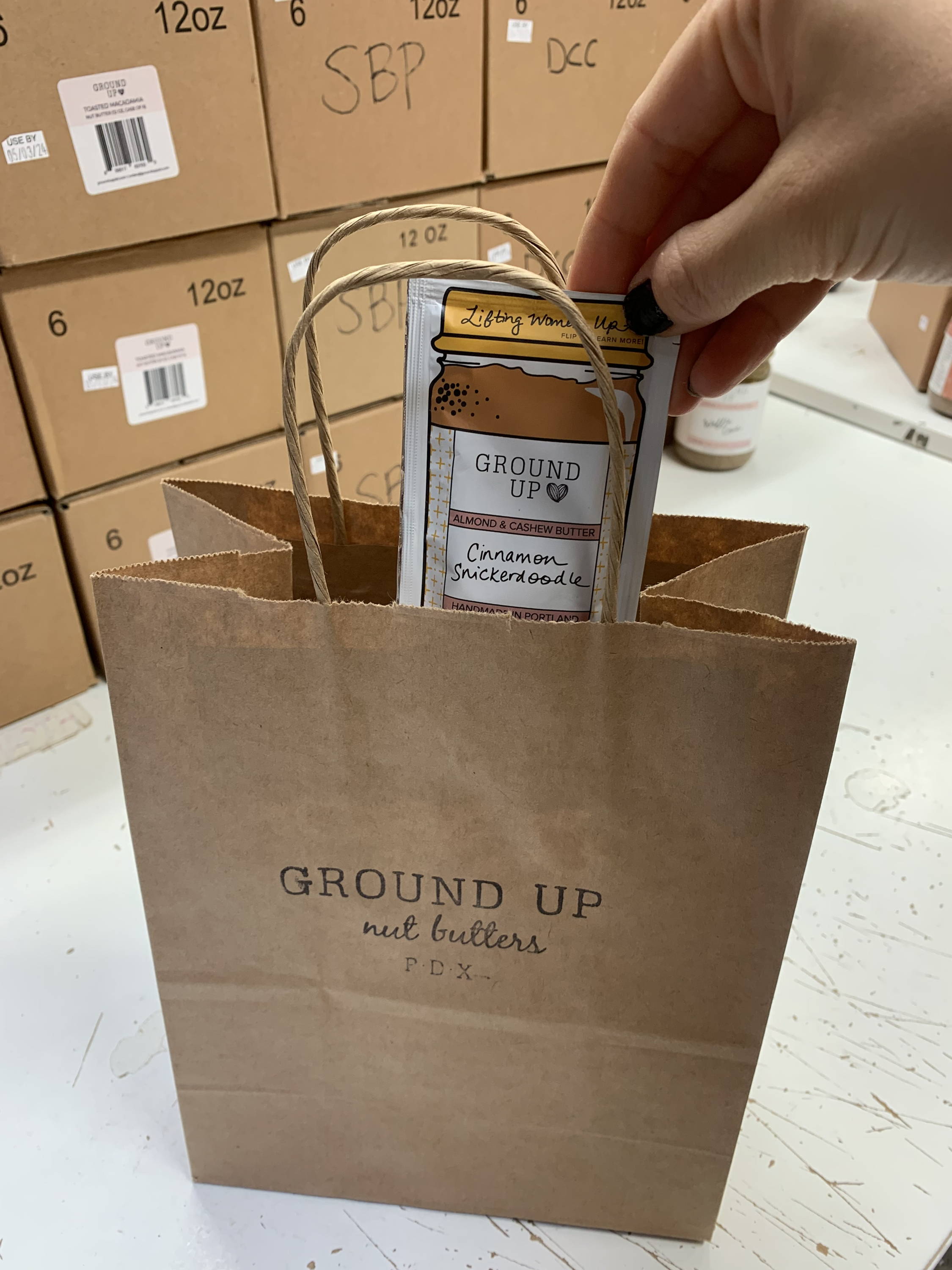 When a pickup order shows up in the order queue, Judy (our Operations Lead, in charge of purchasing and printing shipping labels, keeping the boxes stocked and orderly, packing orders, and more) prints a packing slip. She then hand-writes a label with the customer's name, date, and order number. We place the product in a hand-stamped bag, add the packing slip and recipe card, and place it on the pickup shelf. We keep our clipboard updated with all the orders waiting here, and as you can see there are quite a few! Right now we're also throwing in some free squeeze packs that didn't make the weight requirement to be sold, as an extra goodie!
When a order for shipment with Oregon Hazelnut shows up in the order queue, Judy prints a label!
Hayley packs the order. (Hayley is our Operations Associate, in charge of customer care correspondence, packing orders, and more.) After tucking the jar into the box, we add our welcome card, and a recipe card. With this small box for just one jar, we put in a tiny version of our welcome card that has a recipe for Snickerdoodle Pumpkin Pancakes on the back!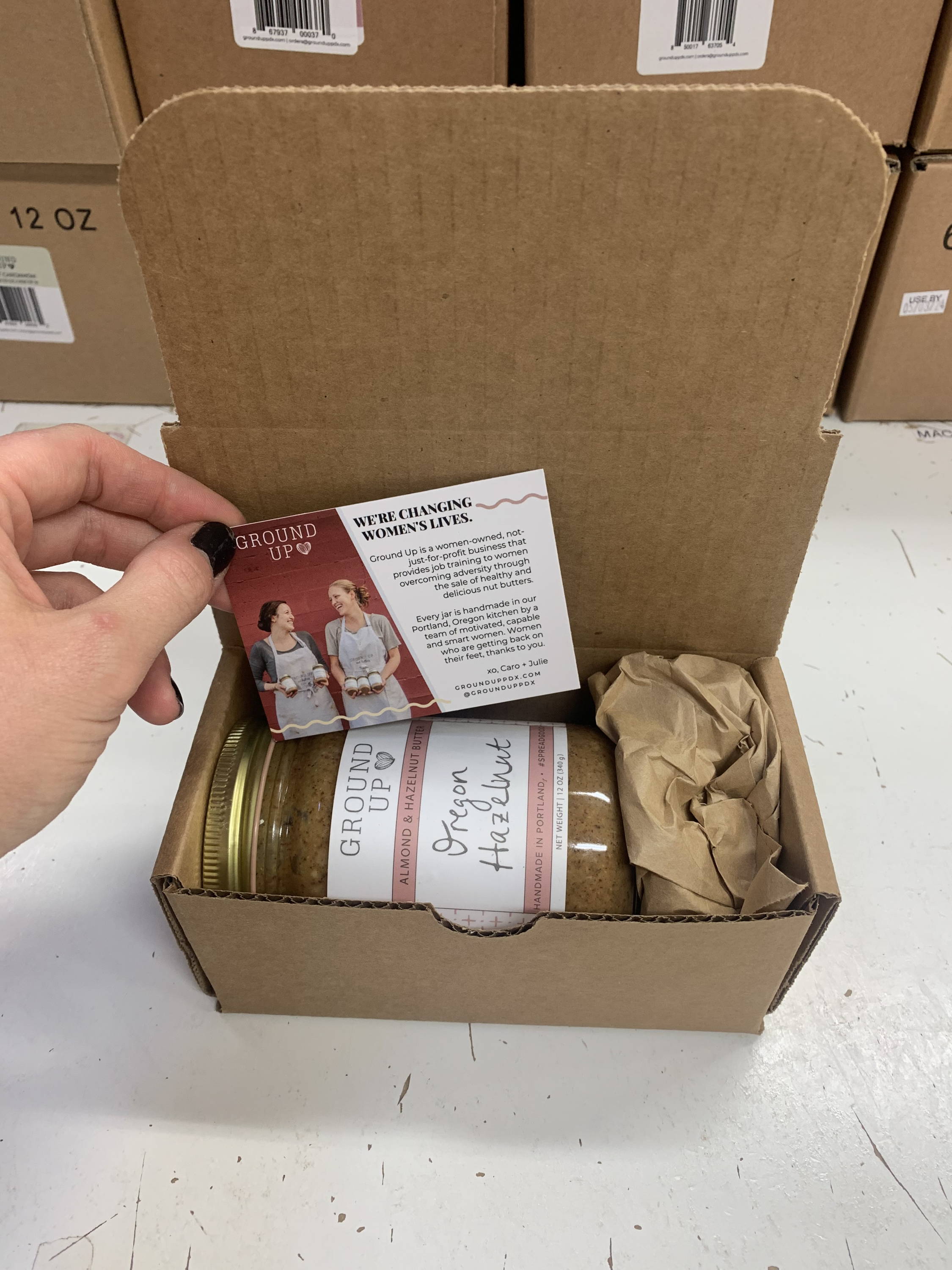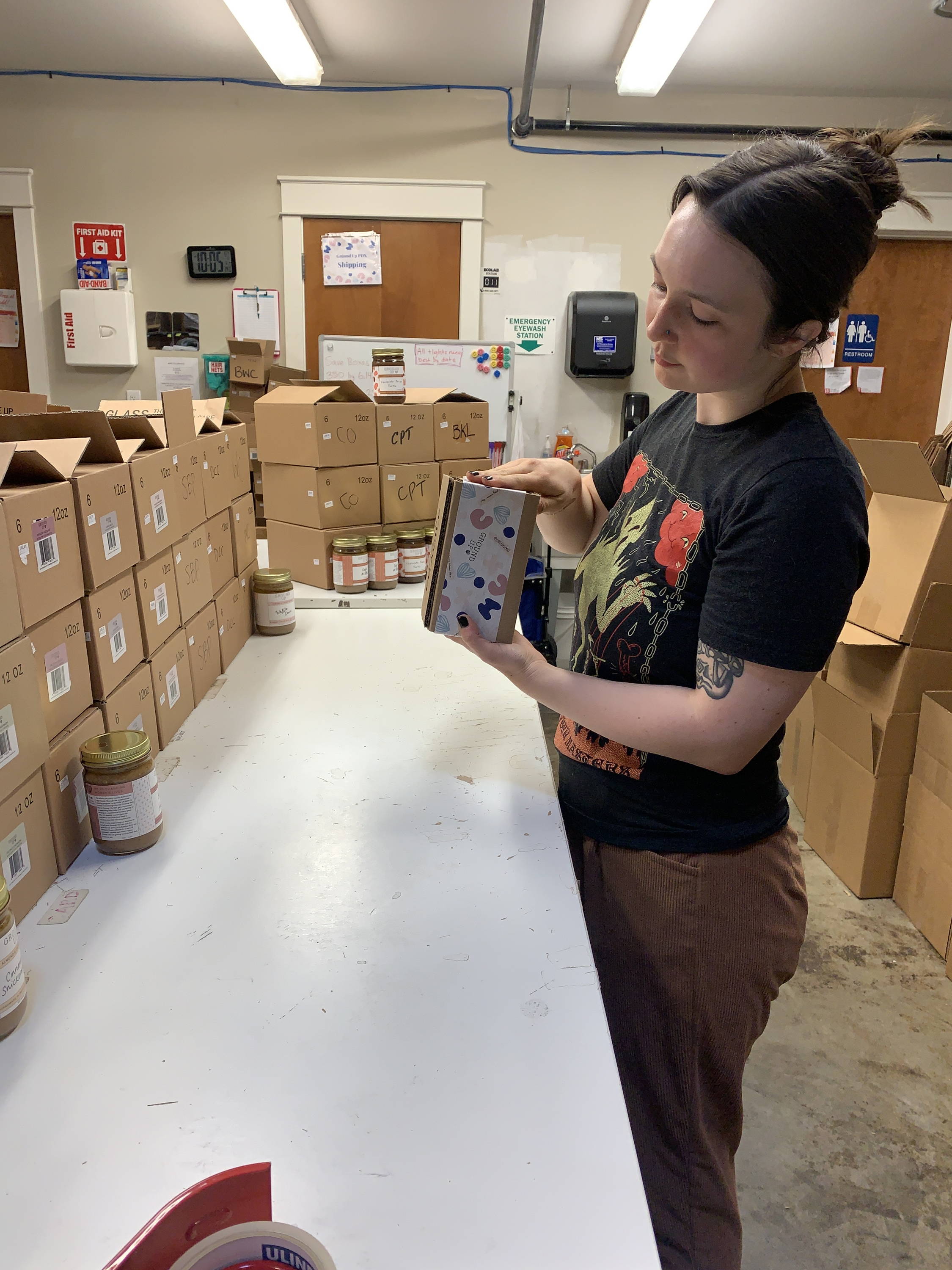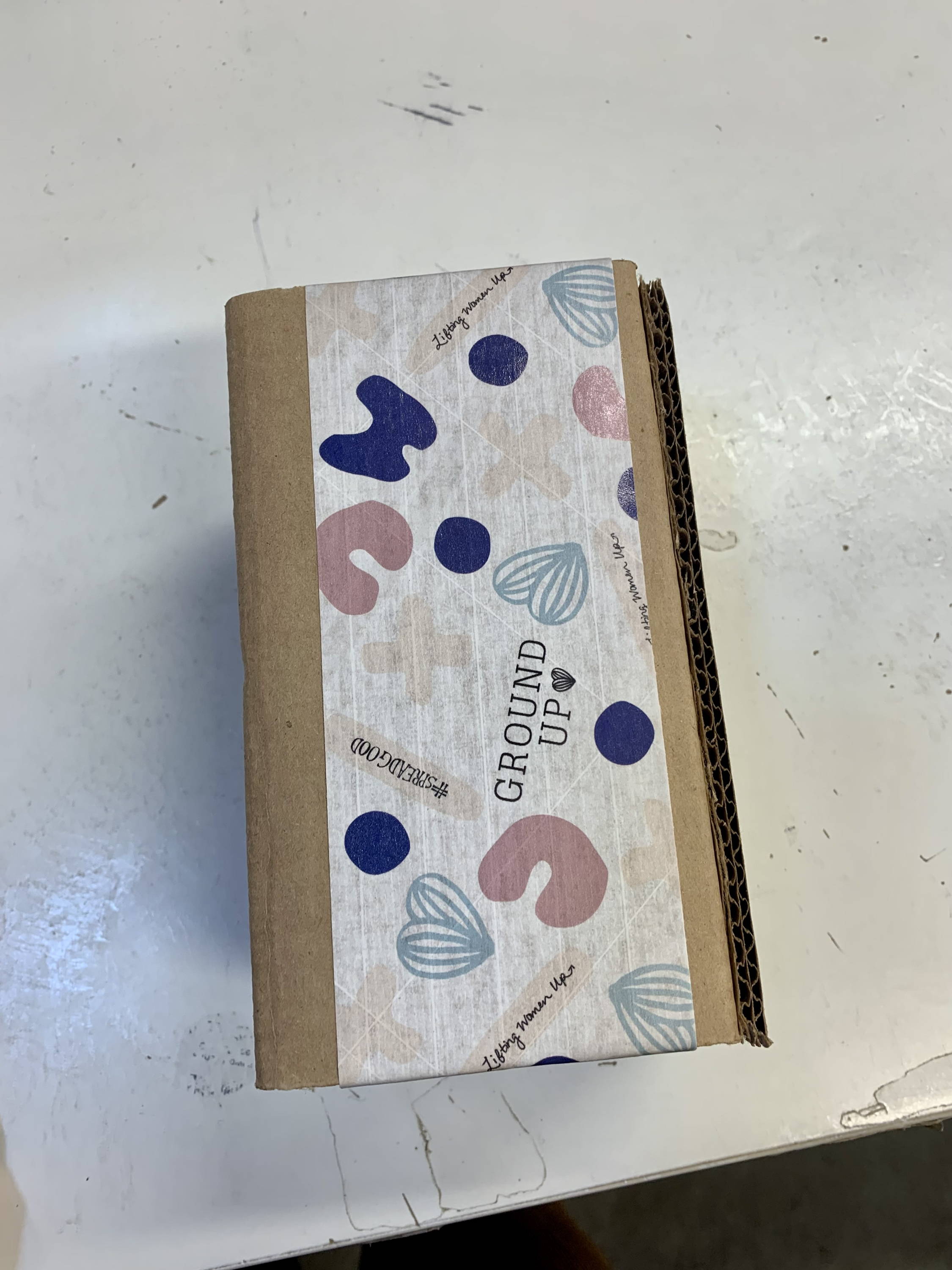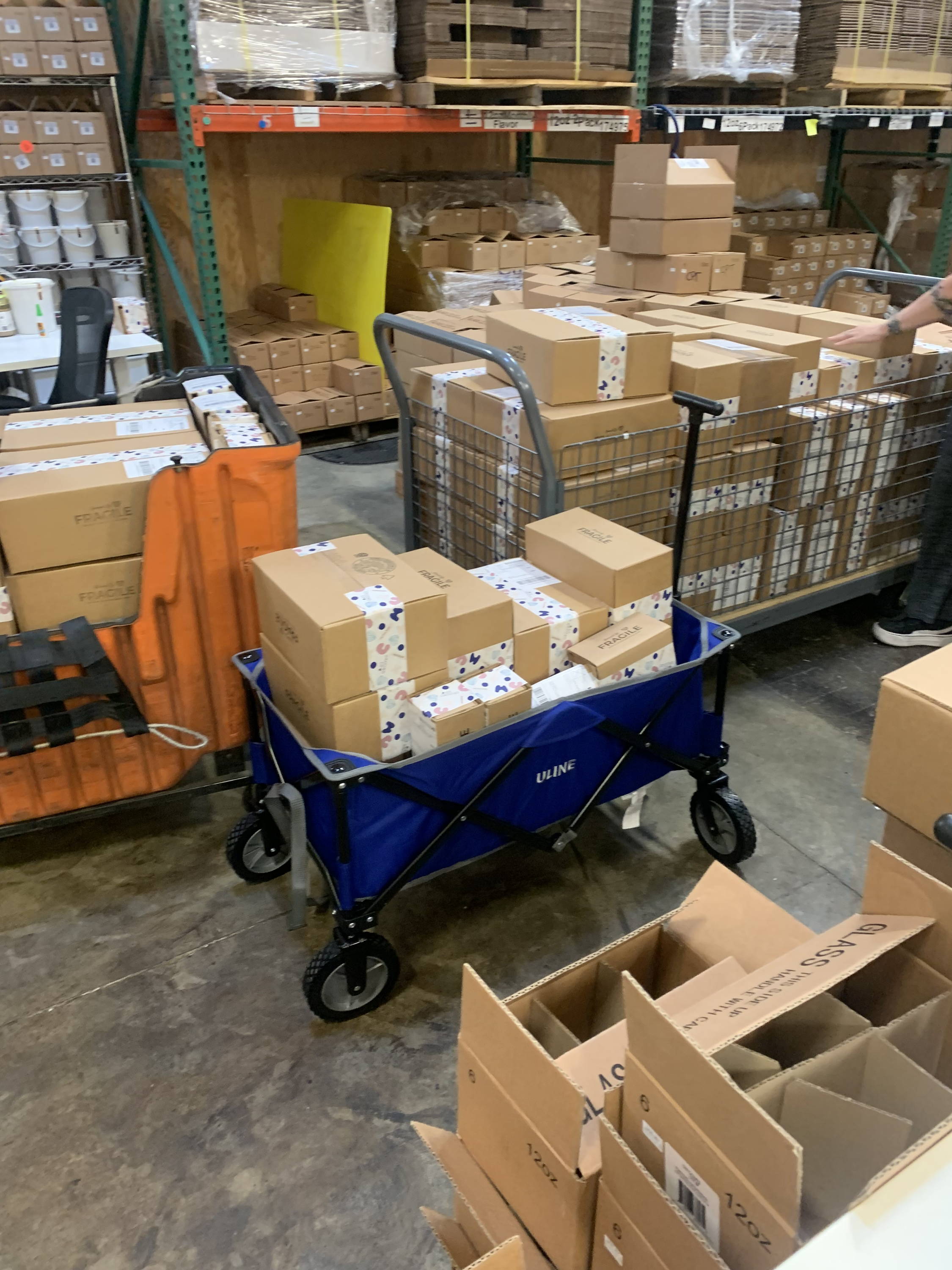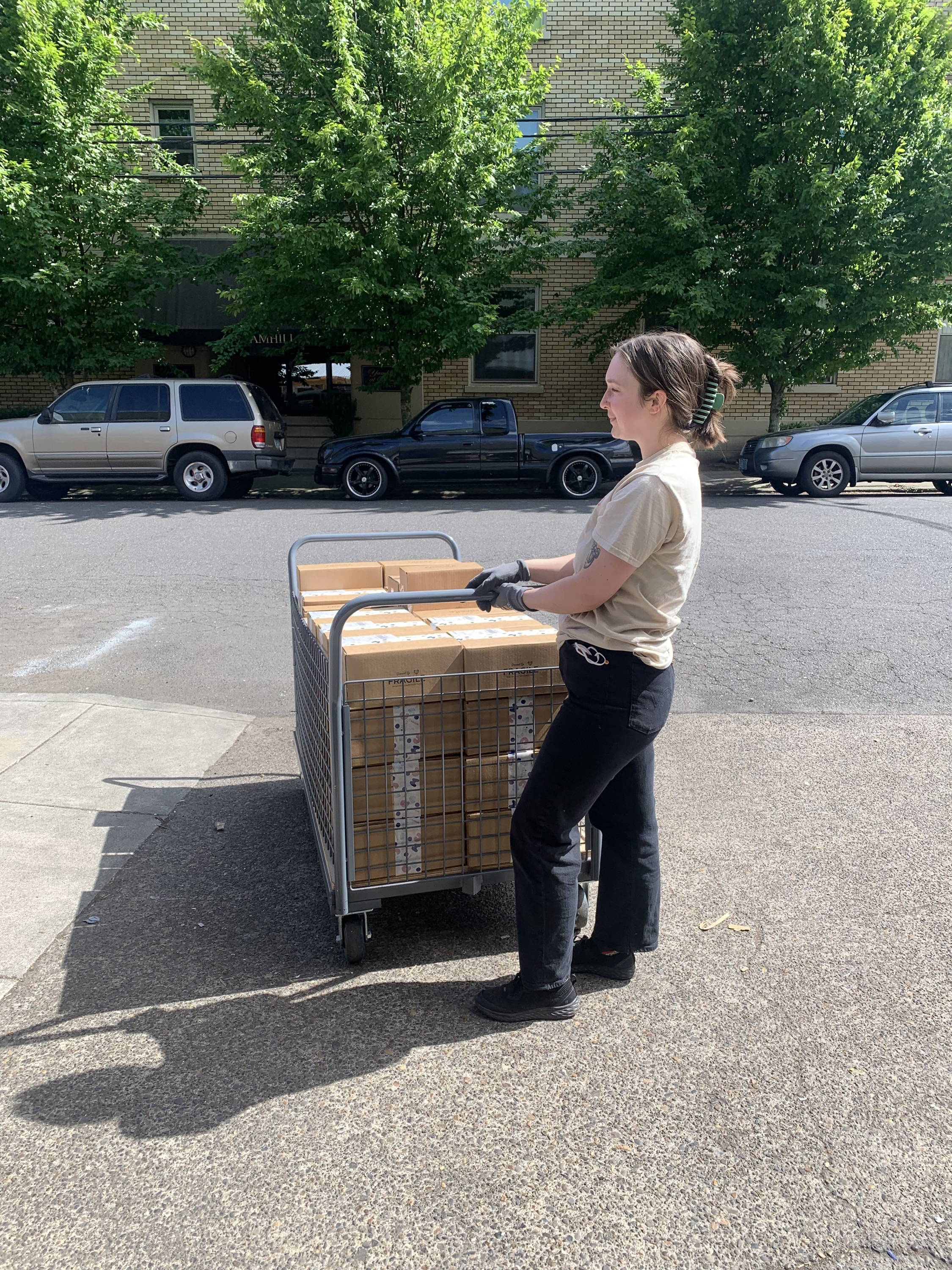 This package is being shipped using USPS, so Hayley will put it in the big cart, with all the orders to be taken to the post office across the street. On our busy days, we can fill up several carts! We make a post office run every day - it's rare that we don't! If you've ever stopped for us in traffic, thank you! We are also so grateful for the USPS and UPS delivery drivers who get your packages safely to you.
After a few days in transit, the order has arrived at the customer's door! The journey has ended, and the nut butter has found its home.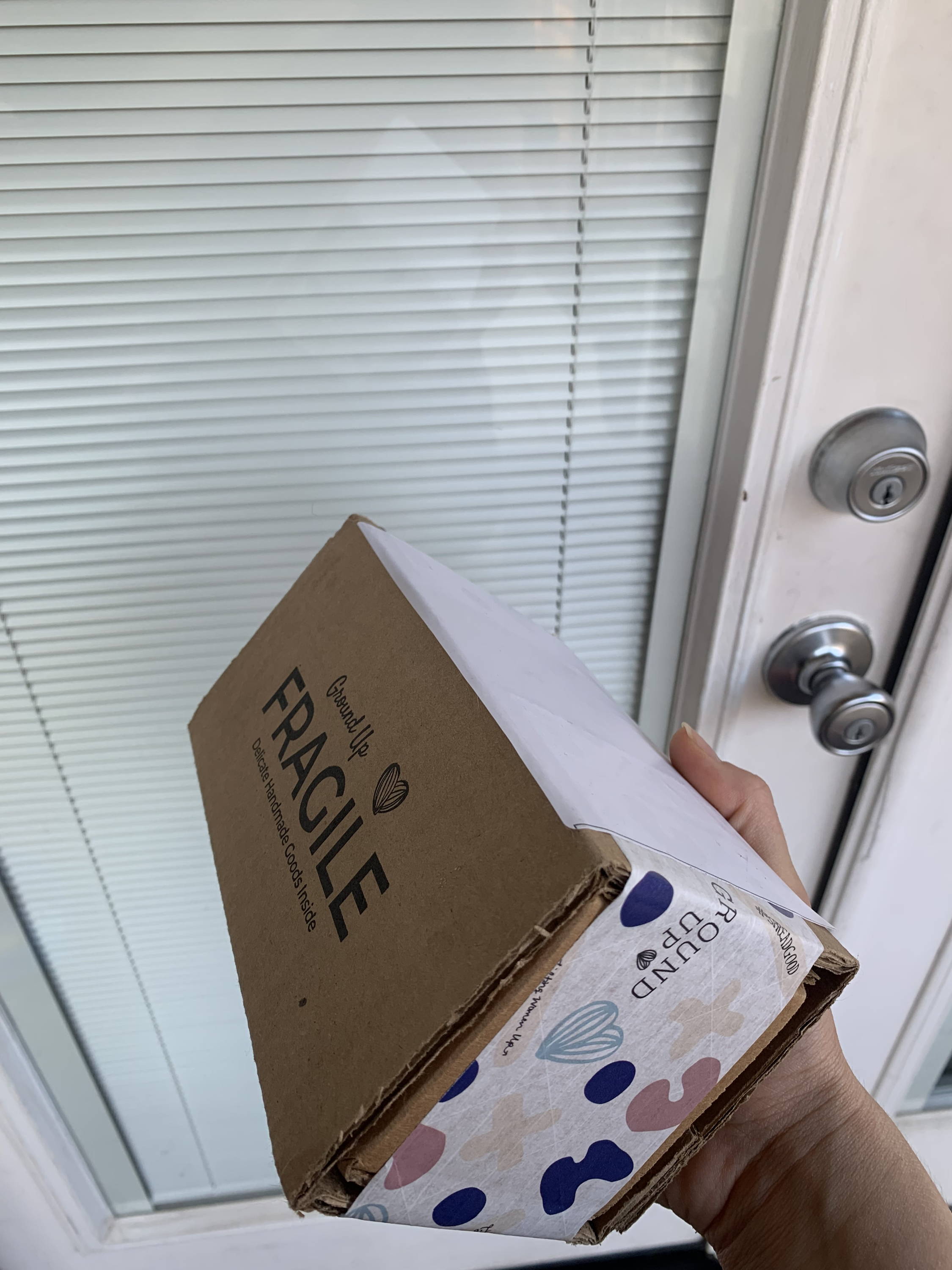 We love getting to share this process with you! Our company is special because of the womxn who come to work here. Every employee at Ground Up has contributed to our success, and their impact is in every jar we sell! By choosing to buy from Ground Up, you're supporting our job skills training program, and the betterment of womxn's lives. We appreciate your business and we hope you enjoyed this little peek behind the curtain!
Read more
Comments
✕